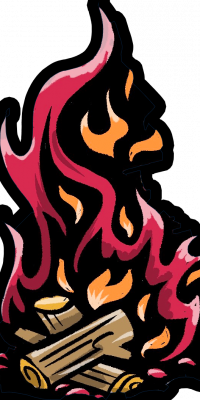 Terms and Conditions
By using our services, you agree to our terms and conditions. If any  one member of the party does not adhere to these policies, they or the entire party may be asked to leave the vehicle and the amount of the full trip cost will be forfeited. Big Bear Limousine (also known as BBL) has a policy of no smoking in our vehicles. This includes, but is not limited to tobacco, marijuana and vaping devices. We don't want you to hold back but these smells can be difficult to remove. Please ask us to stop at anytime. We reserve the right to refuse service if any passenger becomes belligerent, or abusive to our staff. We do not allow or condone any of our passengers to yell obscenities or racist/hurtful things from our vehicles. The consumption of alcohol in(any) motor vehicle is against the law in BC Please refer to Section 44 of the Liquor Control Act of BC.


Privacy Policy
Big Bear Limousine collects only the personal data it needs to ensure that we can accurately provide the services that our customers request. We also collect personal data that will make the reservation process more efficient. BBL ensures that your personal data is kept confidential and safe. BBL reserves the right to use the reservation information to provide transportation services and collect payment for services rendered in accordance with our rates, terms and policies. Your personal information will not be disclosed to third parties. We may from time to time, send you emails asking for feedback or for promotional offers. You can opt out at any time by sending an opt out request to info@bigbearimousine.com.


Payment
BBL will charge a deposit of 50% of the booked total on the day of booking. Deposits can be paid by credit card, etransfer or debit. If you choose to pay by cash, we will still require a credit card number that can be used in case of incidentals such as damage or excess cleanup required. The remaining balance will be billed one day prior to the service. If you wish to provide a tip to your driver, you may use cash or etransfer. We typically book for full hours but if additional time is required on the day of the services, we will bill additional time in 15 minute increments (at the minimum hourly rate as dictated by the PT Board of $210 per hour), providing that there is not another trip booked. BBL does not charge a gratuity automatically, as we feel that it is the drivers job to earn this, but typically a standard gratuity for great service should be between 10 and 25%. This gratuity can be added to the final payment, or in cash, directly to the driver.


Cancellations
Cancellations need to be made by phone, with a follow up email. A full refund of your deposit will be refunded up to 14 days prior to your reservation. 75% of your deposit will be refunded between 14 days and 48 hours prior to your reservation and the entire deposit will be forfeited if less than 48 hours to reservation time. We will consider extenuating circumstances or may apply a forfeited deposit towards a later reservation on a case by case basis.


Our Promise To Our Customers
Our drivers will be professionally dressed and be friendly and courteous throughout your time with us. We expect that they will open doors for our guests as well as promptly assist in any way possible. We promise that our vehicles will be on time and that they will be clean and free of garbage, spills, etc. If at any time during your trip, you are not satisfied with the service that you are receiving, please contact us and we will do what we can to assist and/or rectify the situation.


Disclaimer
BBL can not be held liable for delays caused by circumstances beyond our control such as accidents, unusual road conditions, etc. If we are delayed last minute due to an accident or mechanical breakdown that puts our vehicle temporarily out of service, we reserve the right to substitute an alternate vehicle or to provide a full refund in lieu of service. In the event that we are delayed due to things such as traffic or weather delays, the additional time will not be billed to our customers. In order to avoid additional charges for cleanup due to a passenger getting sick, please advise our driver to pull over prior to the incident if possible. Please ensure that you look for and take all of your personal belongings when you are exiting our vehicles. We are not responsible for any lost, stolen or missing personal items through the duration of the service. If the passengers are minors, either the adult who booked the trip needs to be present, or a waiver will need to be signed and on file with us before the pick up takes place.


Misc
We do not charge a gratuity on top of our hourly rate. We feel that this is something that should be earned by our drivers, for providing a top level of service. Please feel free to tip your driver as you see fit.


Rates
Big Bear Limousine has 2 different options for booking with us: -Hourly, for a point to point, or shorter trips -Package deals for many options such as: Weddings, anniversaries, graduation, nights out, wine tours, etc. -For package options, or hourly rate info, please contact us directly by phone at 1-250-814-8885 or email info@bigbearlimousine.com